Top 20 Gifts for Mountain Bikers in 2020
The mountain biker in your life is sure to appreciate our 2020 Holiday Gift Guide! Or maybe, you stuff your own stocking this year! We've picked out various mountain bike accessories, from Deity grips and pedals to bike tools, helmets, packs, and gloves. Plus, we're featuring some sweet Thunder Mountain Bikes merch and a trail map of Sedona, AZ, for your next trip to town. Although the list keeps growing, we picked our top 20 favorite gift ideas any rider is sure to love. Check it out below!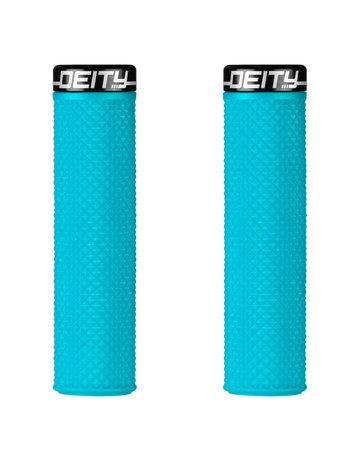 First on our gift guide for mountain bikers is the Deity SupraCush Grips. Rounding out their grip line to offer something for everyone, the SUPRACUSH Grip delivers the most comfortable and deeply cushioned grip on the market! Their goal was to create the perfect grip for riders of any hand size looking for increased vibration damping, a larger feeling grip, or a more supple ride. Deity grips are shaking up the game by rethinking how your connection with your bike can impact your overall riding experience, and the SUPRACUSH is perfect for any rider seeking a luxurious experience that will extend their time on two wheels.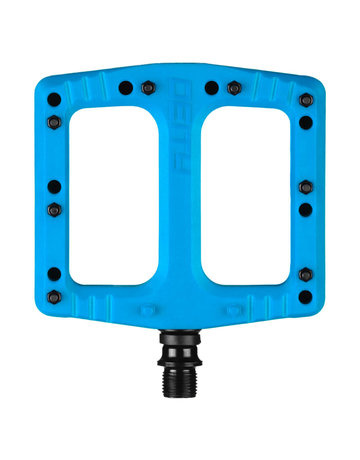 The go-to choice for flat pedal fanatics! With a focus on ride quality, increased foot support, added stability, leading traction, and the ability to skim over rocks, all offered in 10 colors…the DEFTRAP will challenge you to rebel against the conventional perception that a value pedal cannot rival the best pedals on the market!
Not just another hard-to-fold map, the Manky Sedona Mountain Bike Trail Map is printed on Optic Cloth. You can clean that red Sedona dirt off your glasses with it! It fits in your pocket for easy access and is waterproof, sweatproof, and washable. The trail ratings are marked as green, blue, black, and updated to include the new Western Gateway trails. 6 routes are suggested & marked on the map, get out there and shred the red!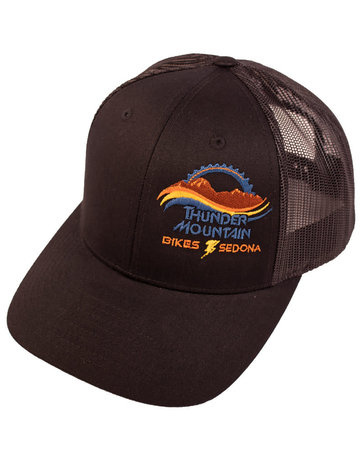 What more needs to be said about the perfect trucker hat? We offer it in 3 different colors; black, yellow, and brown. Complete with our bike shop logo and Sedona, Arizona location, it's a great way to remember your recent trip to town!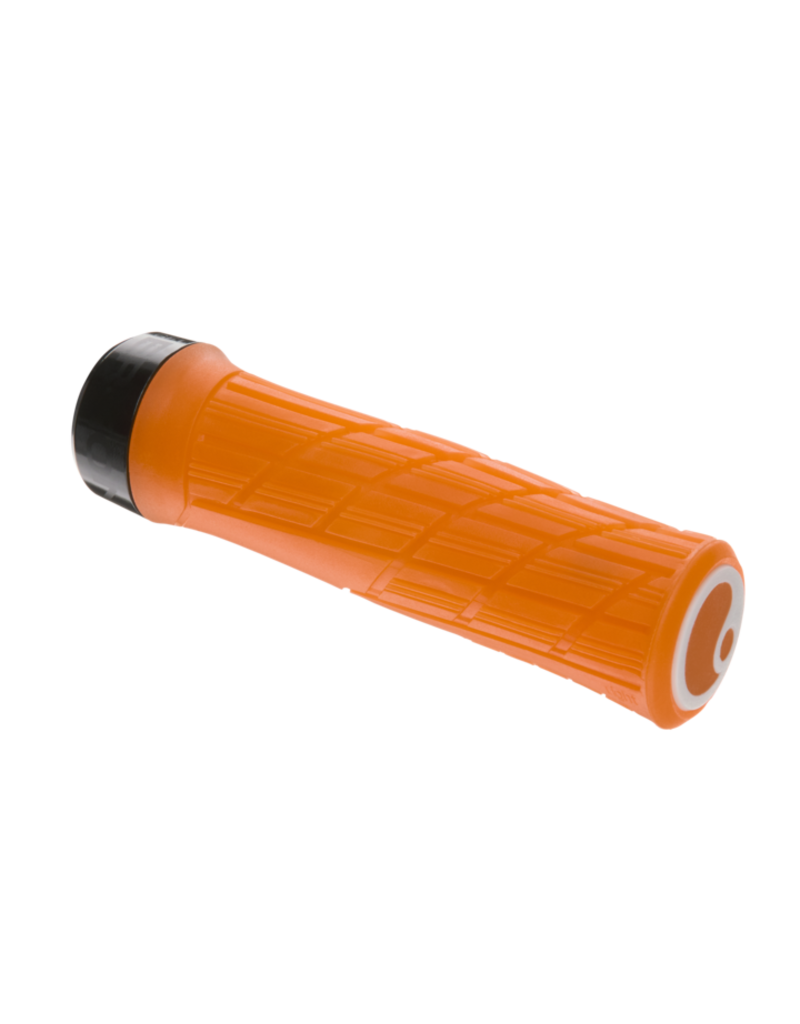 We loved this funny but true review from Ergon's website about the GE1 Evo Factory Grips. We totally agree!
"Best performing grips to date. This pair of nunchucks gives me the best dang all-day hand support I've ever damn had. Not only do they grip amazing (with gloves) in all weather conditions, the GE1 Evos have given me the least hand fatigue of any grip I've ever ridden. For downhill and enduro, they are a must, one time I swapped to my last favorite grips for a day at the park, and I swapped back after one run. The grips fit your hand like non-other. Highly recommend."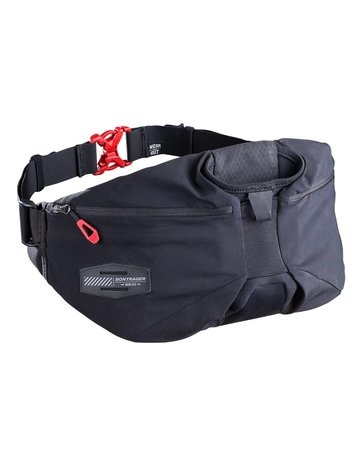 For off-road riders who give up seat packs for dropper posts, Rapid Pack is perfect for mountain bike rides lasting two hours or less. Designed with a sleek aesthetic that makes you feel like you aren't wearing your uncle's fanny pack, this bag holds all your essentials when cargo pockets are being used, and hydration packs are overkill.
Our Thunder Mountain Bikes logo shirts are flying off the shelves! They come in a men's and women's cut. Get one for yourself before they're gone!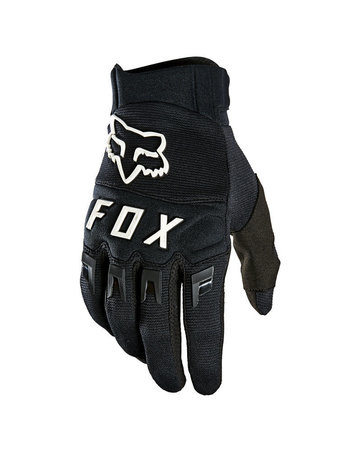 A high-performance glove without the high price tag! We love that the Dirtpaw Gloves have armored knuckles, padded palm, and superior flex-point comfort. Our mountain bike shop has found that these gloves remain the top choice for the entry-level rider. Plus, the hoop and loop closure provides a secure fit, and built-in stretch gives you maximum dexterity.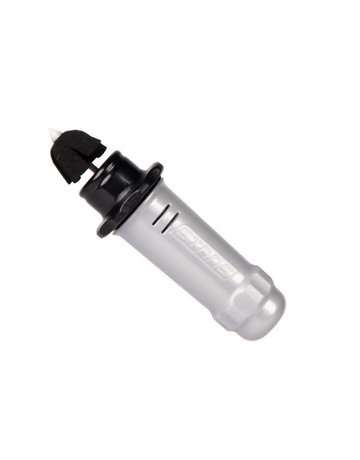 Stan's developed the Dual Action Repair for Tubeless (DART) to fix damaged tires faster, easier, and better than existing plug tools. While traditional tire plugs try to wedge rubber strips into a puncture, the DART creates a chemical reaction with your Stan's sealant to quickly form a permanent airtight bond. The DART tool is designed to be extremely light, durable, and easy to fit into pockets and packs. Get on the trails faster with the DART!
Freeform Coffee Single Origin - Mexico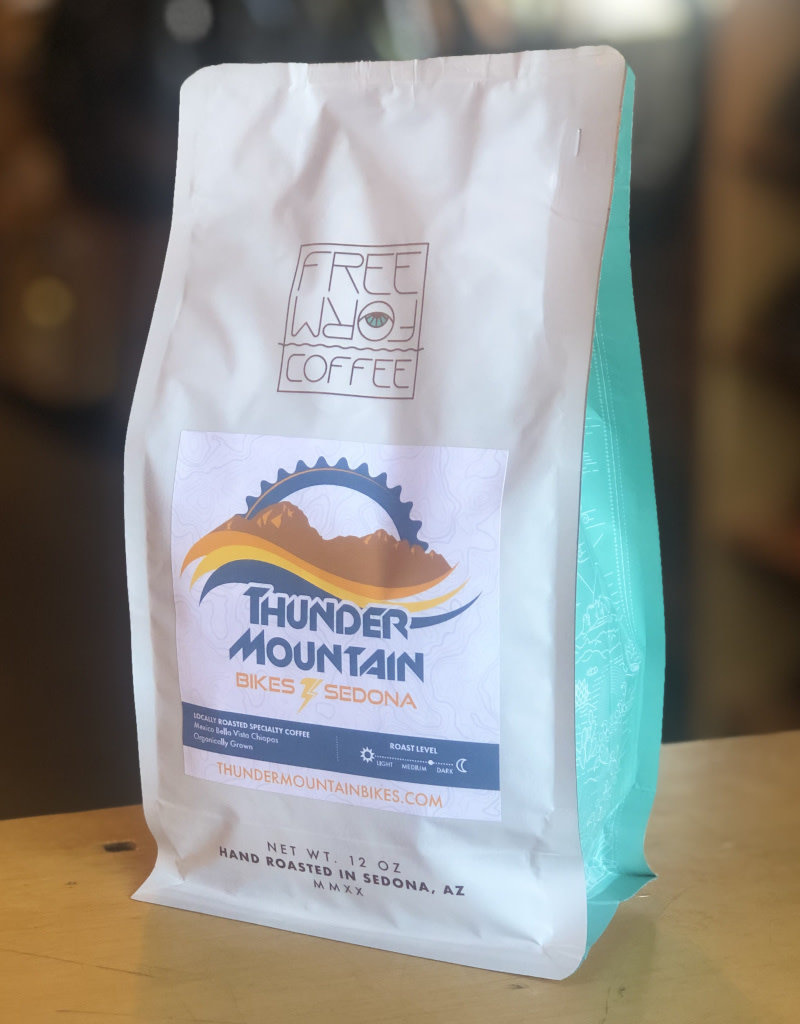 Coffee makes the perfect gift for cyclists of all kinds. We teamed up with our local Sedona, Arizona coffee roaster, Freeform Coffee, to bring you this exclusive single-origin specialty coffee. Organically grown in the mountains of Mexico and roasted right here in Sedona, this coffee pairs nicely with daydreaming of Red Rock shredding and makes the perfect addition to any pre-ride ritual. To keep it super-fresh, coffee is only sold in-store at our Sedona location.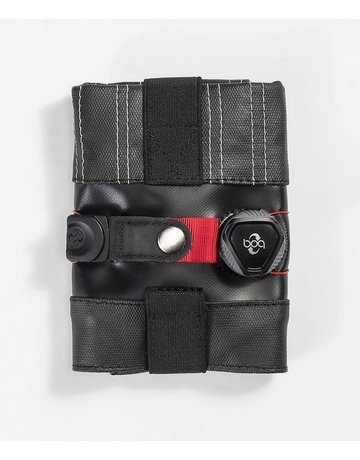 A new take on the classic seat bag. The Spring Roll uses the proven BOA Closure System to secure ride essentials. Three compartments keep everything sorted, and the fold-in-half and roll-up design mounts to saddle rails with a central security strap and the BOA Closure System. Durable water-resistant materials feature reflective stitching to give it all a classy, functional look.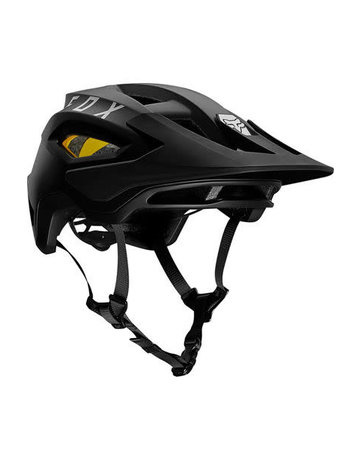 At a price point of $109.95, this Speedframe MIPS Helmet has premium features usually meant for much more expensive helmets. A MIPS liner, goggle compatible 3-position visor, and 360-degree fit make the Speedframe one of the best values in an open-face mountain bike helmet. Add in the legendary aggressive Fox design DNA, and you have one of the most shred-ready mountain bike helmets in the market today!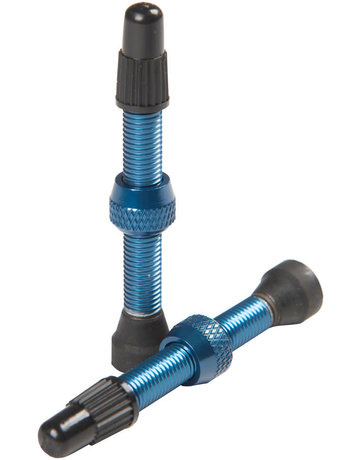 Stan's No Tubes lightweight aluminum valve stems are half the weight of their standard brass valves, weighing only 9 grams per valve for the 44mm model. The secure round base is compatible with most tubeless rims. The removable valve core makes adding sealant easy. Fits up to an 8mm valve hole.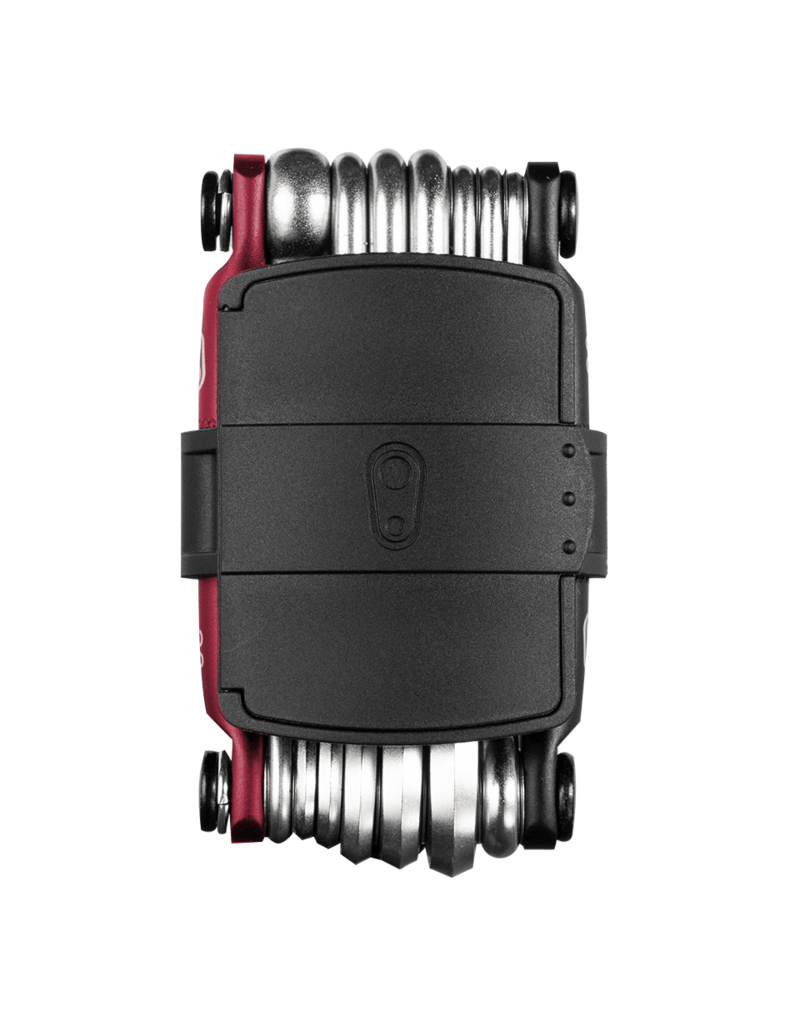 The ultimate trailside companion, the M20 multi-tool, has 20 high tensile steel multi-tools, including an integrated tire plug tool. Tire plugs come included with a storage case that mounts directly to the tool. See all specs here.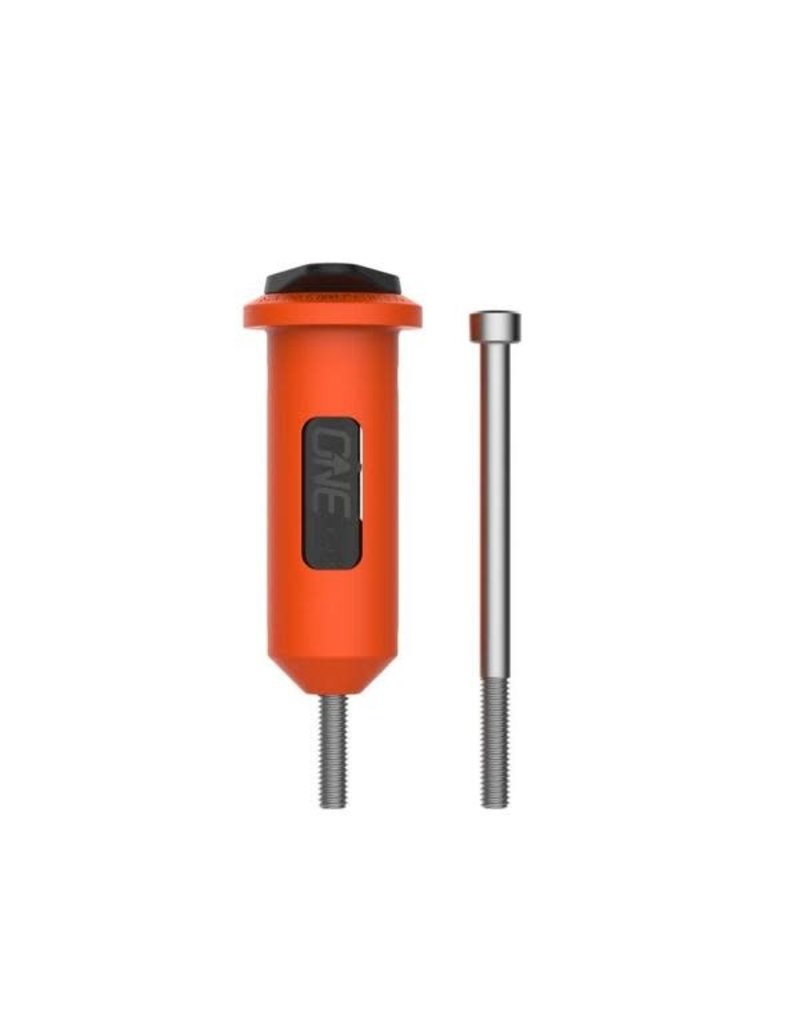 Never get stuck without a Multi-Tool on a ride ever again! The included 9 function Multi-Tool contains your most used tools and is designed to live inside your stem/steerer tube. OneUp's EDC Lite comes in 6 different colors  - matching colors to OneUp composite pedals, grips, and handlebar decals.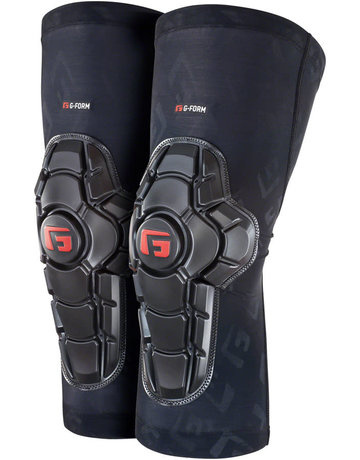 You can't wear bulky, uncomfortable pads that hold you back. But when the elements turn against you, it could put you on the sideline, and you can't let that happen. With Pro-X2 Knee & Elbow Pads, you have the protection you need, when you need it. The rest of the time, you won't even know it's there!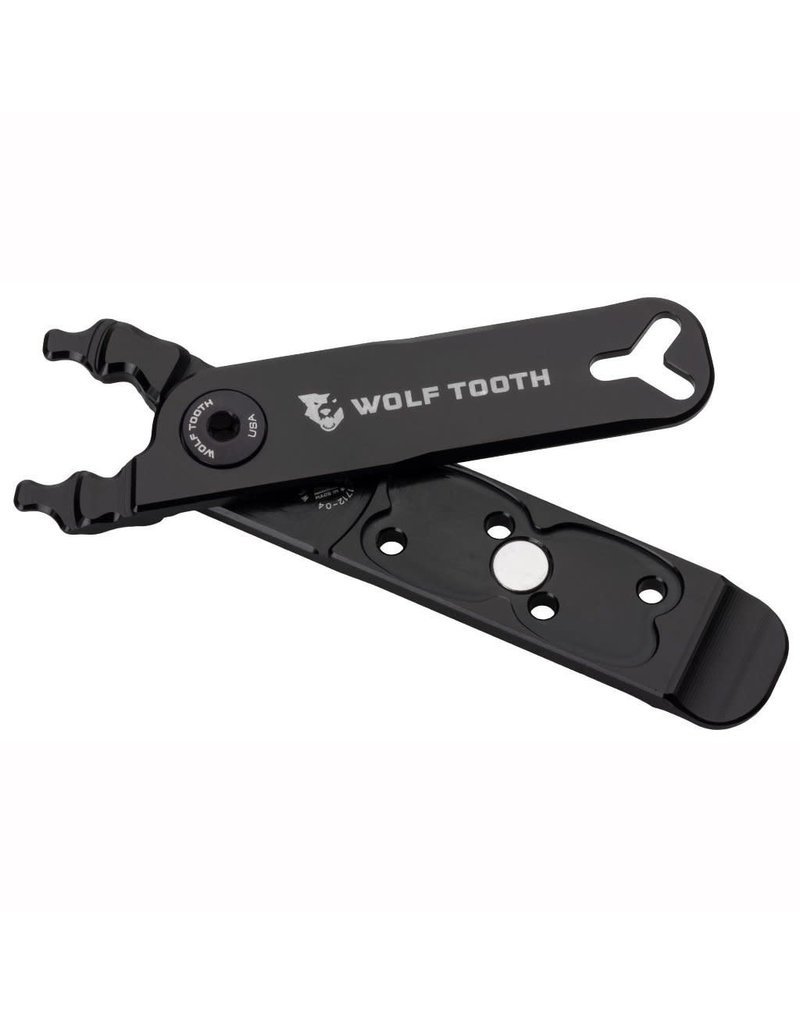 Wolf Tooth's patented Pack Pliers is a light and compact multi-tool developed to provide functions that are not found on your typical multi-tool. This tool serves as a tire lever, Presta valve core remover, valve stem lock nut wrench, and master link pliers. It also provides storage for two master links, so you will always be prepared on the trail!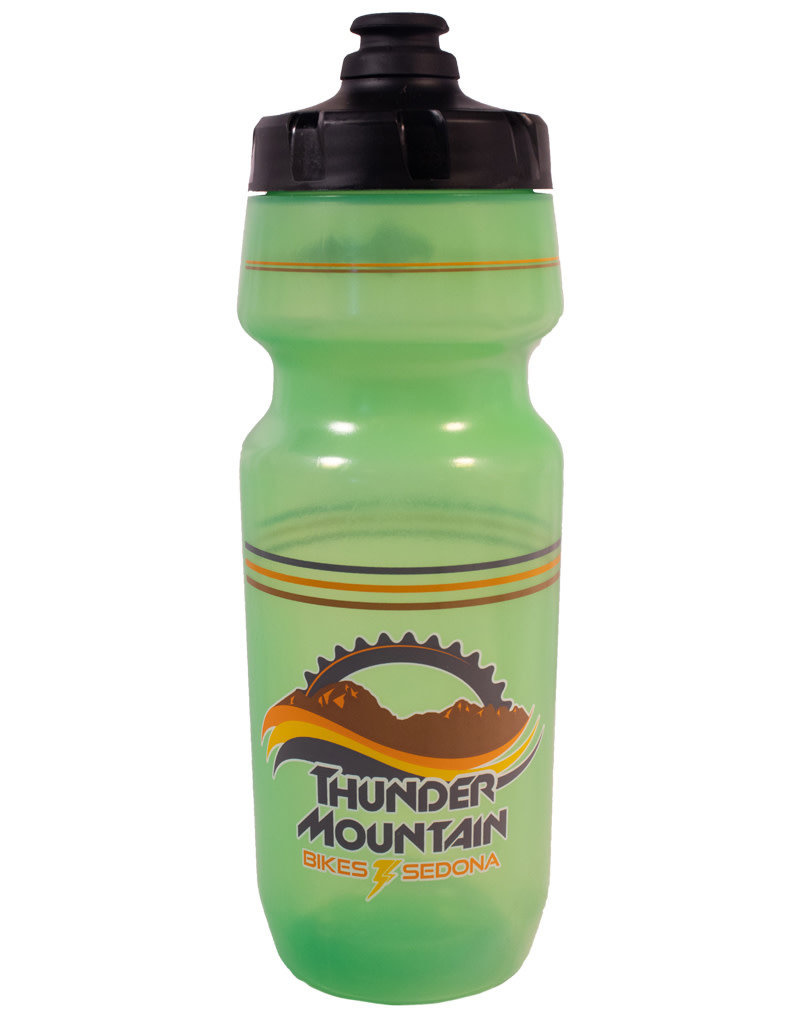 Show up to your next local ride with evidence that you have shredded the red! We put our new logo on the 2nd generation Big Mouth bottles from Specialized. These bottles are lighter, more flexible, and easier to squeeze. All Bottles are 100% free of BPA and printed with non-toxic inks.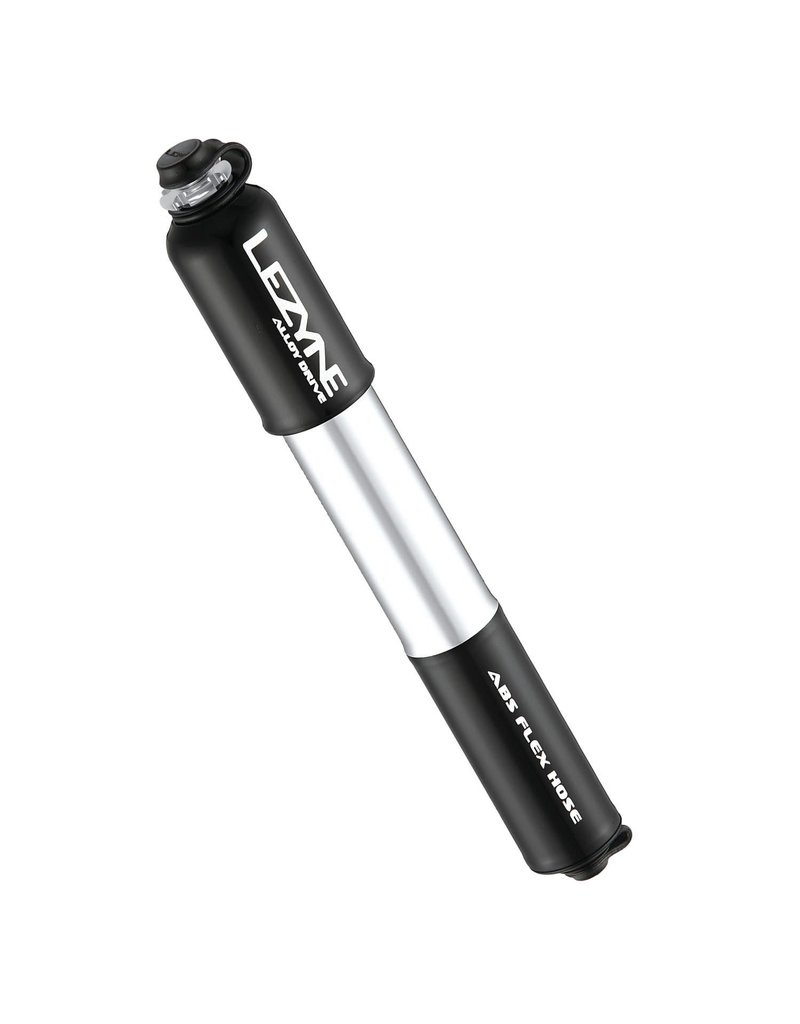 The Lezyne Alloy Frame Pump is super lightweight, only 128 grams. Optimized for high volume applications, the pump's efficient and compact overlapping handle makes inflating quick and painless. It is equipped with a Presta and Schrader valve compatible ABS Flex Hose with an integrated valve core tool and includes a composite matrix frame mount.
Conclusion
That should be enough to get you started, eh? No? Don't worry, our mountain bike gift guide 2020 has something for riders of all abilities, ages, and stoke levels. Whether you're sending it in your home town or riding with us in Sedona, we hope this list has given you some gift ideas for this holiday season!
---